Bali Hospitality Group – travel and tourism consultant
Bali Hospitality Group is an Indonesia company which offers you
Travel consultant services
We offer a fine selection of unique holiday accommodation; villas, hotels and resorts in Indonesia; especially in Bali, Lombok and Gili islands, Flores, Java, etc.
Please book accommodation and blend pampering and convenience when travelling with family or friends on vacation. We could offer you a stylish peaceful accommodation with stunning beach, rice terrace or mountain views or planning a romantic retreat for honeymoon or a family holiday. We have the best choices for your accommodation in Bali and beyond.
Please kindly advise us more detail about your inquiries, such as price, preferred location, how many bedrooms, how many persons will stay and we will send the proposal based on your requirement.
Our customer service representatives also can assist you to plan and arrange your entire trip. We provide information about airport transportation, car rental and leisure activities including where to find great restaurants, spas, golf courses, water sports, trekking, rafting, diving and snorkeling in Bali, cruising, etc.
Please kindly visit our site to plan your vacation, weekend gateway or romantic honeymoon or contact us at reservations@balihospitalitygroup.com for special offer, we would be very pleased to assist you.
Hospitality and tourism consultancy services
In 2015, we open a new division "Hospitality and tourism consultancy services"  and we offer:
Market and feasibility study
Business plan
Hotel operation and management
Training in the field of human development.
Our experienced consultants also analyze hospitality trends, studying leisure industries, and understanding local communities. We focus on our clients' competitive markets and provide thoughtful analysis of hospitality industries that ensures our clients will have meaningful results.
Our goal in general is to support Indonesia government and local communities to develop Indonesia as a travel des­ti­na­tion and to attract vis­i­tors who enjoy ad­ven­ture, culture and nature.
Please kindly browse our website for more detail information.
Search Bali Villas
By Areas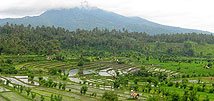 Search Bali Villas
By View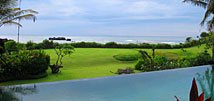 Search Bali Villas
By Room Category