Villa in Kuta Bali
Kuta is the center of entertainments and has become the favorite destination of multinational visitors. It has everything a tourist looks for: white-sandy beach, excellent bars, cafes and restaurants and entertainment spots for an enjoyable nightlife. Lots of shops selling souvenirs and everything a tourist need such as any kind of handicrafts from wood and garments are available along the main road with reasonable prices.
Kuta area is also famous for its spectacular sunset.
We offer a choice of beach villas for rent in Kuta, Bali. Not all villas are beachfront villas, but all of them are very close to the beach and most of the villas have private swimming pools.
Book your villas in Kuta and enjoy a holiday with the scent of Kuta beach with your family or friends.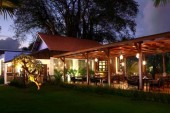 Villa De Daun
Villa de daun is an exclusive villa retreat encompassed within a one hectare tropical landscape in the heart of Bali's celebrated Kuta beach resort. This …
[
read more
]
Search Bali Villas
By Areas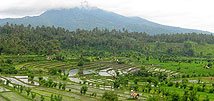 Search Bali Villas
By View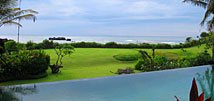 Search Bali Villas
By Room Category