Nusa Dua Villas
Nusa Dua beaches is one of the best places to retreat in a beautiful atmosphere filled with sparkling blue waters, stunning white sandy beaches and tropical climate. So choose one of our beach villas in Nusa Dua for your next vacation!
With sparkling white sand beaches, there are many exciting activities to do other than tanning under the sun, such as swimming in the crystal clear waters, canoeing, fishing, kayaking, jet skiing, parasailing, sailing, surfing, snorkeling, scuba diving, golfing, dining and shopping.
Please kindly browse our Nusa Dua villas collection below and start to plan your holiday in Bali.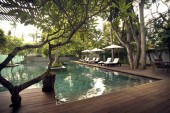 Kayu Manis Villa – Nusa Dua
Famous for its stretches of long white sandy beaches and upscale resort facilities, Nusa Dua is also home to the exclusive world …
[
read more
]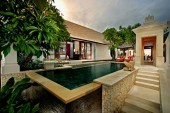 The Royal Santrian – Nusa Dua
The Royal Santrian is an elegant haven by the sea; a collection of luxury villas designed to fulfill your desires for seclusion, comfort and the good life …
[
read more
]
Search Bali Villas
By Areas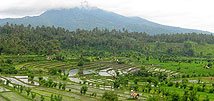 Search Bali Villas
By View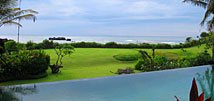 Search Bali Villas
By Room Category