Villas in Other area in Bali
CANDI DASA BEACH
You should come to the delightful Candi Dasa beach in peaceful east Bali, escape from the hustle and bustle, and embrace the tranquility, rests in quiet and natural environment of the beautiful beach. Candidasa in the royal Balinese regency of Karangasem.
We have a luxury holiday villa in the Candi Dasa area.
LOVINA BEACH
Lovina, from Love Ina (Indonesia), is known for its fantastic beach, calm water, black sand, colorful coral and various kinds of tropical fish. Its calm water is an ideal location for various marine activities, such as fishing, swimming, diving, snorkeling, or just immersing in the water. Added to all these attractions is an army of dolphins in their original habitat. Watch hundreds of this friendly fish one km offshore at sunrise time. Lovina also has some other interesting places nearby, such as Banjar hot spring, Buddhist Vihara, Gitgit and Singsing waterfalls.
NUSA LEMBONGAN, NUSA PENIDA AND NUSA CENINGAN
Nusa Lembongan, Nusa Penida and Nusa Ceningan are a small islands off the southeast coast of the main island of Bali. Quickly becoming one of Bali's most popular attractions. The water is some of the clearest you will find anywhere, and a vivid aqua blue in colour.
Many areas around the island are good for diving and snorkelling, with abundant marine life and healthy coral. Surfing can get a bit crowded, but the waves are good. There are several white sand beaches away from the main centres which are virtually never crowded. There is a flourishing and well established seaweed farming industry here, and many visitors find it interesting to learn about this.
Please kindly find below our villa in Candi Dasa, Lovina, and Nusa Lembongan, perfect for family holiday or honeymoon in Bali.
Search Bali Villas
By Areas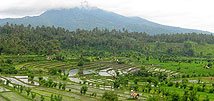 Search Bali Villas
By View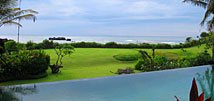 Search Bali Villas
By Room Category