Why booking accommodation (Villa/resort/hotel) with us for your vacation in Indonesia, especially Bali, Lombok and Flores island?
1) A fine selection of accommodation
We only offer hand-picked collection of the finest accommodation..
2) Great rates
We offer best price!!. Exclusive travel prices you won't find anywhere else, specially negotiated last minute rate. Save your money today!
3) Great location
We have accommodation in great location; easy walking distance to every where such as to the beach, restaurants, cafes, shops, spas, etc
4) Personal Services
You will be assisted by our highly skilled customer service representative team who have the premier standards of personalized services and understands your specific needs or requirement efficiently and effectively.
Please send us email at reservations@balihospitalitygroup.com to request availability and reservations for accommodation in Indonesia, especially Bali, Lombok and Flores island.
Once you have informed us your requirement, our travel consultant will contact you promptly to discuss availability and answer all questions you might have.
Bali Hospitality Group Company
Head office:
88@Kasablanka Building, Tower A, 35th Floor, Kota Kasablanka
Jl. Casablanca Raya Kav. 88
Jakarta 12870, Indonesia
Phone: (+62) 21 8064 0541, (+62) 815 5765 681 and (+62) 21 8064 0400
Fax: (+62) 21 8064 0401
Email: reservations@balihospitalitygroup.com
Website: www.balihospitalitygroup.com
Search Bali Villas
By Areas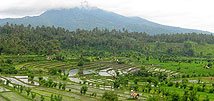 Search Bali Villas
By View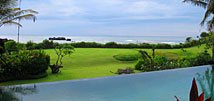 Search Bali Villas
By Room Category