Hospitality Consultants – Indonesia
Bali Hospitality Group consultant team consist of practitioner and also supported by academic knowledge founded in 2016 with the intention of providing services in hospitality and tourism industry, as follow:
Market and feasibility study
Business plan
Hotel operation and management
Training in the field of human development.
Our experienced consultants analyze hospitality trends, studying leisure industries, and understanding local communities. We focus on our clients' competitive markets and provide thoughtful analysis of hospitality industries that ensures our clients will have meaningful results.
For training division, please kindly find below the detail information for your kind consideration:
Our Vision
We aim to be the first of changing behavior integrated learning lifestyle in Indonesia.
Our Mission
Is to provide the community members and employees with the opportunity to diversify their work experience within the business, personal development and training suitable to their individual aspirations, recognize the participant individual needs, encourage ongoing evaluation and possitive reinforcement and establish pathways to other learning opportunities.
Our Clients
We remain to serve the community members and employees who seek the personal and professional development in their life and business endeavors.
Our goal and commitment
Hospitality, at some level, is the nature of all businesses. Its training and development requirement is to include the following skills: critical thinking and problem solving, effective communication, collaboration and team building, creativity and innovation.
We come up with commitment to provide the best training service.
Our Disposition
We live in a great passion to walk in the creations of changing professional behaviour, synergize the expertise of academics and practitioners, and have great deal of experience in hospitality training and education.
Our Services
We provide our community members and employees with tailored-services for developing the following skills:
CRITICAL THINKING AND PROBLEM SOLVING
Includes topics for improving the ability to make decisions, solve problems, and take actions as appropriate, in the spectrum of leadership, supervisory, management, customer service, professional attitude, sales and marketing, etc. Topics included:
Problem Solving & Decision Making
Hospitality and Personalized Service Leadership
4 Functions of Management
Service Brand Conception
Professional Attitude
Suggestive Selling & Up Selling
Practical Management Skills
Time Management
Supervisory Skills
Service Excellence
Coaching & Counseling
EFFECTIVE COMMUNICATION
Includes topics for improving the ability to synthesize and transmit ideas both in written and oral formats, in the spectrum of basis communication, presentation skills, public speaking, train the trainers, brand image project, communicating difficult messages, etc. Topics included:
Effective Communication program
Effective Media Relations
Integrated External and Internal Communication
Diplomacy, Tact and Credible Effective Communication
Public Relations and Publicity
Public Relations Program
Handling Customer Complaint
Assertiveness Training
Brand Image Project
Train the Trainers
Presentation Skills
Customer Engagement
Effective Sales Negotiation
Service Delivery
COLLABORATION AND TEAM BUILDING
Includes topics for improving the ability to work effectively with others, including those from diverse groups and with opposing points of view, in the spectrum of outbound program, basic team building,, etc. Topics included:
Bonding, Engagement and Collaboration Team Building
Outbound Training Service
CREATIVITY AND INNOVATION
Includes topics for improving the ability to see what is NOT there, in the spectrum of basic creativity, innovation projects, etc. Topics included:
Innovation Project
Creativity
ETIQUETTE AND PROTOCOL
Includes topics for improving the ability to understand people, cultures, attitudes, and behaviors, and knowing how to socialize with others who have the same or different backgrounds and habits. This subject also gives the deep knowledge of how to act properly in many different situations, regarding the etiquette and protocol rules that are being applied. Topics included:
Multicultural Manners
First Impression
Personal Grooming
Dress for Success
Business Etiquette
Courtesy & Manners in Hospitality
Basic Table Manners
The Art of Entertaining
OTHER TOPICS
Entrepreneurship education and training
Basic Food Hygiene
Behavioral Economics in Retail Industry
HACCP Application in Food Service
For detail information regarding consulting, training and management for the hospitality industry, please kindly contact:
Bali Hospitality Group Company
Head office:
88@Kasablanka Building, Tower A, 35th Floor, Kota Kasablanka
Jl. Casablanca Raya Kav. 88
Jakarta 12870, Indonesia
Phone: (+62) 21 8064 0541, (+62) 815 5765 681 and (+62) 21 8064 0400
Fax: (+62) 21 8064 0401
Email: reservations@balihospitalitygroup.com
Website: www.balihospitalitygroup.com
Search Bali Villas
By Areas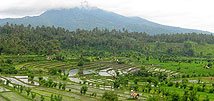 Search Bali Villas
By View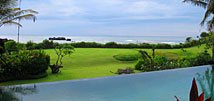 Search Bali Villas
By Room Category