Private Villas in Nusa Dua
Nusa Dua beaches is one of the best places to retreat in a beautiful atmosphere filled with sparkling blue waters, stunning white sandy beaches and tropical climate. So choose one of our beach villas in Nusa Dua for your next vacation!
With sparkling white sand beaches, there are many exciting activities to do other than tanning under the sun, such as swimming in the crystal clear waters, canoeing, fishing, kayaking, jet skiing, parasailing, sailing, surfing, snorkeling, scuba diving, golfing, dining and shopping.
Please kindly browse our Nusa Dua villas collection below and start to plan your holiday in Bali.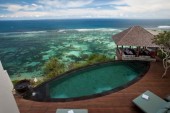 Bidadari Cliff Side Estate Bali
It is apropos that this stunning Villa caressing the Cliff-side above the Indian Ocean is called Bidadari Cliff-side Estate.
[
read more
]
Search Bali Villas
By Areas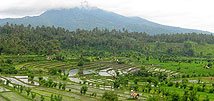 Search Bali Villas
By View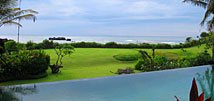 Search Bali Villas
By Room Category